#1 — Russ Macumber — Invisible Demons, Role Models & Simplifying The Big Questions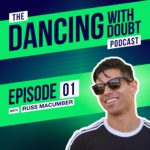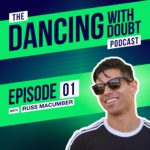 In our inau­gur­al episode, I sit down with my good friend Russ Macum­ber, co-founder and Man­ag­ing Direc­tor of Impres­sive USA, one of Texas' top SEO/PPC and per­for­mance mar­ket­ing agencies.
Russ is also a fel­low pod­cast host, men­tor, award win­ning mar­keter, in-demand keynote speak­er, hus­band and father of four beau­ti­ful kids.
In this episode we get into impor­tant top­ics such as:
‑The impor­tance of role mod­els and mentors
‑The rela­tion­ship between one's per­son­al and busi­ness identity
‑Over­com­ing alco­holism as an invis­i­ble demon on the road to a brighter future
So for me this is a deep dive into the notion of just not over­com­pli­cat­ing one's sense of pur­pose, of get­ting back to basics of being human, and enjoy­ing the jour­ney in the process!
Episode Video
Reflections & Gratitude Blog